Bend Community Acupuncture
Acupuncture
Contact
:
Emden Griffin, LAC
Rob Mills, LAC
Biographical Info
Central Oregon's first and only low cost, sliding scale clinic that is dedicated to serving our community full-time. Conveniently located near downtown Bend, we have been providing safe, effective, complimentary and alternative care that is affordable since 2006.
We believe that access to healthcare is a basic human right, and as practitioners it is our responsibility to provide treatment to as many people as possible. We strive to offer acupuncture treatment to all segments of the population by operating on a suggested sliding scale. We specialize in pain relief & women's health. *Insurance billing is available.
Kimimi Healing Arts
Bodywork
Contact
:
Terie
Sandusky
Biographical Info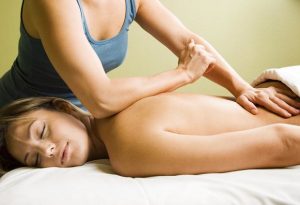 Terie Sandusky is a LMT & Reiki Master with 20 years experience specializing in Deep Tissue Massage, Traditional Fire Cupping, Fertility Acupressure,Acutonics, Prenatal Massage and Tibetan Sound Healing. She also offers Feng Shui Space Clearing, Astrology & I-Ching readings as part of her Healing Arts practice. Try an Infrared Biomat during your Massage. Acutonics is Acupuncture without needles!
Kym Garrett Acupuncture
Acupuncture
Contact
:
Kym
Garrett
Biographical Info
Kym is a nationally licensed Acupuncturist and is licensed by the Oregon Board of Medical Examiners to practice acupuncture and Chinese Medicine.    She completed the Memorial Sloan Kettering program "Acupuncture for the Cancer Patient" as well as "Integrative Oncology Training for Acupuncturists" at MD Anderson Cancer Center.  In 2012 she helped start the acupuncture program at the Integrative Therapies Department at the St. Charles Cancer Center.