Advanced Healing Energetics
Energy Medicine
Contact
:
Gail
Jett
Biographical Info
Gail has lived in Bend for over 19 years; and is a Nurse Practitioner, Board Certified in Women's Health and Holistic Nursing.  Gail is also a Holy Fire Karuna® Reiki Master and Licensed Massage Therapist.   She became interested in Eden Energy Medicine after attending a seminar featuring Donna Eden and David Feinsten in 2007. She became so impressed with the benefits to her own health that she pursued the professional certification program, which she completed in February 2010.  She has since gone on to complete Year 3 (Clinical Practicum), and Year 4 (Grid and Regression) and is now an Eden Energy Medicine Certified Advanced Practitioner.  She is Faculty for the Eden Energy Medicine Certification Program,  and is also excited to be able to offer the program's  Foundations classes here in Bend, Oregon . The Foundations classes are the first year of the Certification Program.
Biographical Info
Access Bars® consists of 32 points on the head when lightly held help dissipate the junk held in our bodies that limits the EASE possible in every area of our lives! Jennifer Morey BF.BPF Certified Bars® Facilitator, offers Bars® sessions as well as over 60 other hands on Access® Body Process sessions.
Kimimi Healing Arts
Bodywork
Contact
:
Terie
Sandusky
Biographical Info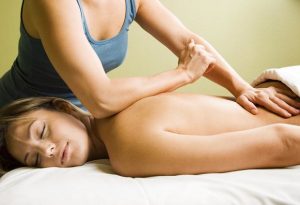 Terie Sandusky is a LMT & Reiki Master with 20 years experience specializing in Deep Tissue Massage, Traditional Fire Cupping, Fertility Acupressure,Acutonics, Prenatal Massage and Tibetan Sound Healing. She also offers Feng Shui Space Clearing, Astrology & I-Ching readings as part of her Healing Arts practice. Try an Infrared Biomat during your Massage. Acutonics is Acupuncture without needles!