Bend Massage Works
Contact
:
Jill
Deckman
Biographical Info
Jill Deckman, Licensed Massage Therapist and owner of Bend MassageWorks.
body as a whole and integrate muscle specific deep tissue work with flowing relaxation.
We offer Swedish, Deep Tissue, Prenatal, Injury Rehabilitation, Oncology Massage, Cupping and Reiki sessions. Let us help bring balance back to your body as you travel through your day, your healing, your life.
Wellness Coupon for $10 OFF!!!
High Desert Chiropractic
Contact
:
Dr. Brandi & Dr. Joshua
Kuhn
Biographical Info
Dr. Brandi Kuhn grew up in Calgary, Alberta, Canada and attended pre-medicine at the University of Calgary.  Personally receiving chiropractic care from the age of twelve with great benefit, natural health care had been a long time chosen career path.  Western States Chiropractic College brought her to Oregon.  Following graduation in 1999 Dr. Brandi practiced in NE Portland and 2 years later decided the snow of central Oregon was calling..
Dr. Joshua Kuhn received his undergraduate schooling at Southern Illinois University. With a long time desire to move out West he decided to attend Western States Chiropractic College in Portland not just for their location, but the superior curriculum. As an active mountain biker, snowboarder, and soccer player it was natural for him to be involved with sports medicine. He had served for three years as a volunteer national ski patroller at Mt. Bachelor and has treated many world class athletes as well as weekend warriors. Dr. Kuhn has studied under different mentors in order to receive a more well rounded education. Some of his areas of continued education include the TMJ, Gonstead technique, chiropractic biophysics, and motor vehicle injury assessment. Now Dr. Kuhn has had the privilege of passing on some of his clinical experience by mentoring senior chiropractic students as interns through an associate faculty position from his alma mater WSCC. There were many reasons Bend, OR was the perfect place for Dr. Josh. When not in the wilderness biking or snowboarding you might also find him playing with his little two little girls at their favorite park.
Jesse Abraham LMT
Massage Therapist
Contact
:
Jesse
Abraham
Biographical Info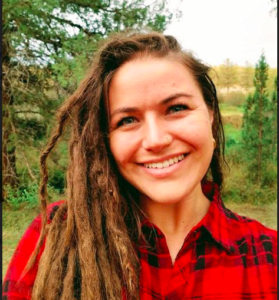 Phone Number:
(541) 410-8417
Meeting your every need, each session is tailored to match you where you're at. Combining deep tissue, relaxation, sports, energy work, and cupping with the best of organic and all natural products, I guarantee you won't regret your time spent on the table.
Kimimi Healing Arts
Bodywork
Contact
:
Terie
Sandusky
Biographical Info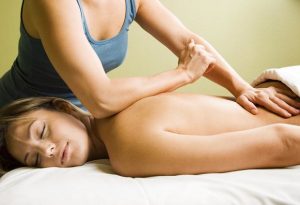 Terie Sandusky is a LMT & Reiki Master with 20 years experience specializing in Deep Tissue Massage, Traditional Fire Cupping, Fertility Acupressure,Acutonics, Prenatal Massage and Tibetan Sound Healing. She also offers Feng Shui Space Clearing, Astrology & I-Ching readings as part of her Healing Arts practice. Try an Infrared Biomat during your Massage. Acutonics is Acupuncture without needles!