Kimimi Healing Arts
Bodywork
Contact
:
Terie
Sandusky
Biographical Info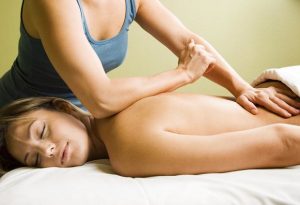 Terie Sandusky is a LMT & Reiki Master with 20 years experience specializing in Deep Tissue Massage, Traditional Fire Cupping, Fertility Acupressure,Acutonics, Prenatal Massage and Tibetan Sound Healing. She also offers Feng Shui Space Clearing, Astrology & I-Ching readings as part of her Healing Arts practice. Try an Infrared Biomat during your Massage. Acutonics is Acupuncture without needles!
Tidy & Flourish
Tidy Up Services
Contact
:
Melissa
Jean
Biographical Info
My passion is to live in the present moment and help others do the same. The KonMari Method™ requires awareness and focused attention when deciding what to keep. It is an absolute joy to teach, guide and serve others through this unique method of simplifying.
Completing the KonMari Method™ taught me to focus on my values and intentionally choose joy in all of my decisions. It has given me space to pursue adventure, practice acceptance and live in gratitude. The process is in perfect alignment with my spiritual practice of non-attachment, accepting reality as it is and appreciating life.
You only have to tidy once. When you commit and follow through, you are rewarded with the amazing opportunity to live in accordance with your own values and passions. Investing in the KonMari Method™ is about empowering yourself to live the life you desire, with joy. The KonMari Method™ is much easier with support and encouragement from a certified consultant. Let's discuss how I will help make your vision a reality.
​