Jenny LaFontaine
Intuitive Coaching
Contact
:
Jenny
La Fontaine
Biographical Info
Jenny La Fontaine is an Intuitive Life Coach and Author. Come join her in the next wildly successful group program for women (in Bend and online) to Seriously Improve at least One Relationship. As one client describes it – 'Much better than therapy'. Jenny uses easy tools and Intuitively guided Energy Clearing in her group, individual programs and Home Energy Clearing to help you be happier with yourself!
Kimimi Healing Arts
Bodywork
Contact
:
Terie
Sandusky
Biographical Info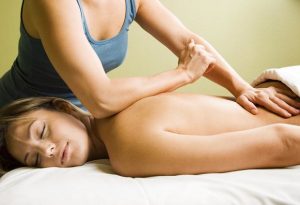 Terie Sandusky is a LMT & Reiki Master with 20 years experience specializing in Deep Tissue Massage, Traditional Fire Cupping, Fertility Acupressure,Acutonics, Prenatal Massage and Tibetan Sound Healing. She also offers Feng Shui Space Clearing, Astrology & I-Ching readings as part of her Healing Arts practice. Try an Infrared Biomat during your Massage. Acutonics is Acupuncture without needles!
Biographical Info
Jan Mahloch has been channeling angel messages for over 20 years and specializes in bringing forth the spiritual guidance and wisdom of Archangel Michael.  Through her readings, Jan assists her clients in pinpointing the energy that keeps them stuck. The angels are here to remind us of how to work with our own spiritual abilities. Jan's angel messages are inspiring, thought-provoking and provide useful clarity.
Sherrie Wirth
Intuitive
Contact
:
Sherrie
Wirth
Biographical Info
Sherrie Wirth is located in Bend which is the heart of Central Oregon and such an amazing place to live. She is certified as a Life Coach, Psychic Master Healer and a Reiki Master/Teacher. The following areas where she continues to educate herself: Law of Attraction, Past Life Regression, Psychic Mediumship, Energy Healing, Sound Healing, Color Therapy and Crystal Therapy. Sherrie has taught several classes & workshops on different subjects ranging from psychic abilities, intuition, women's groups, meditation, crystals and Visionary Art.
Her gifts are in the areas of clairaudience, clairvoyance and clairsentience.