Branding Feature Package
Branding Photography Session
Youtube Video
Full Page to tell your story
Wellness Coupon
Inside or Back Cover Full Page
7.375"w x 10" tall or full bleed 8.5" w x 11" t
Includes Simple Listing in print and online directory
Professional ad design included
7.375"w x 10" tall or full bleed 8.5" w x 11" t
Includes Simple Listing in print and online directory
Professional ad design included
7.375"w x 4.875" t
Includes Simple Listing in print and online directory
Professional ad design included
7.375"w x 3" t
Includes Simple Listing in print and online directory
Professional ad design included
3.3625"w x 4.5"t
3 in 1 ad, includes: 1/4 page ad in publication, mobile wellness coupon, and listing in print and online directory
Professional ad design included
3.3625"w x 3"t
3 in 1 ad, includes: 1/6 page ad in publication, mobile wellness coupon, and listing in print and online directory
Professional ad design included
3.35"w x 2"t
Business Name, Logo, and contact info only
Listing in print and online directory
Professional ad design included
Simple Listing Print and Online Directory
Your business name and contact information will be included in our printed guide as well as listed in our online directory.
Gather Nuts
Wax & Wane Candle
Holiday Card
Elderberry Tincture
Mushroom Spice
Rise & Shine Planner
Inspired Leaf Tea
Any amount to help us reach our goal  of opening a Community Wellness Space  in Central Oregon.  All funds will go into a trust account until we reach our goal of opening a Healing Center.  Thank You!!
Email to request a Media Kit:
Call us at 541-241-2458 (landline)
Watch some of our Youtube Videos from our Branding Features & be sure to SUBSCRIBE!!! 
2024 Deadline to be Featured is 02/23/24 
5 Steps to Advertising with BHG
View Media Kit at the bottom of this page to learn more about advertising

Pick your size ad & purchase online

Design your Ad with our fabulous Ad Designers.  AD Design is FREE!!! Once you've paid, ads are non-refundable, by purchasing your ad you agree to these terms.

Fill out your Listing Form Online to be used for both the Print & Online Health Directory.

See your beautiful ad in print & online in the Bend Health Guide & start receiving new clients!

Be seen when you advertise your business in Bend Health Guide. We offer a direct mailed magazine,  branding photography, video and digital marketing platforms including social media marketing, email marketing & youtube. We've helped 100's of Bend Businesses get more clients, we're more than a magazine, we are a full service ad agency.

 

Most Effective Advertising is a Branding Feature

Branding Photos by

WTSweigert Photography

Bill takes photos for of YOU for the Bend Health Guide that is Direct Mailed to Bend Residents + Social Media Marketing + our Email Marketing Newsletter that goes out to 18,000 Bendites.  You keep tons of photos to use in all of your digital marketing platorms: Website, Social Media & Email Marketing. Bill films a Youtube Video posted to our BHG Community Youtube page!!!    Our Youtube has 89% LOCAL BEND Subscribers.  We show you how to imbed your Youtube Video onto your Website to increase SEO, too.

 A Full PAGE in the Health Guide to tell your Story.

You receive a full page to tell our readers about your business!

You get all the perks that come with any size Ads.  Your business is listed in our Health Directory both in print & online for 6 months. You can use our MEETUP for your Events,  invitation to members only networking events, Social Media Shoutouts & discounts for booths at our Events, like our Health Fair.

Join our Community when you advertise in Bend Health Guide, more than a direct mailed relocation guide, we offer an online health directory.  BHG is published twice a year, direct mailed to residents of Bend & available all around town in Bend for a FULL 6 Months. Membership perks include use of our Health Meetup to promote events to our community, exclusive member only networking events, shoutouts on Social Media & Health Fair booths priority.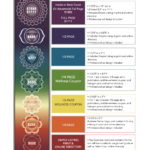 Heart Math Meditation with Unbridled Courage