Now through 11/27/2020
ONLINE ONLY!
For the best Local, Holiday Sale in Bend!
Plaid Friday Bend supports local, small business in Bend, Oregon!!
Support Local Bend by buying ONLINE & Save on all these great deals….
DR. ELAINE FAVEREY, DC
HEALING WAVES CHIROPRACTIC
Buy 5 Visits get 5 Visits FREE to Gift!!!
a $264 Savings
Online Sale at
Krista Cordero of
SWEAT REVIVAL personal Gym
is offering 4 Fitness Session Package for $100
Movement & Mobility Session with
a Doctor of Physical Therapy.
Detailed Movement Assessment, hands on manual therapy,
customized home exercise program
all for just $75 (Regularly $195!!!)
LOTUS Naturals Etsy Shop 
CLEAN BEAUTY AND HEALTH PRODUCTS
$5 off $25 Purchase
$10 off $50 Purchase
USE PROMO CODES on her ETSY Shop
Plaid for $5 OFF or 
PLAID10 for $10 Off!!!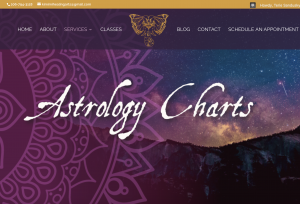 Astrology Chart Report
+ 9 Star Ki Reading &
Distance Energy Clearing & REIKI all for just $108.
2021 we enter the Age of Aquarius, get ready,
get clear & see what is in store for you!
Order Online thru 11/27/2020!
Photo Session for $185!!
2 Hour Photo Session with Bill
Branding Photos
Family Photos
VIDEO!
Schedule ONLINE here:
LOCALLY MADE GOODS GIFT BOX!!!
Purchase this Gift Box of Locally Made, Bend Products ONLINE at
$10 OFF HONEYCOMB MUGS!!!
These beautiful honey mugs are sure to delight!
https://oftheglinwood.wixsite.com/glinwoodfae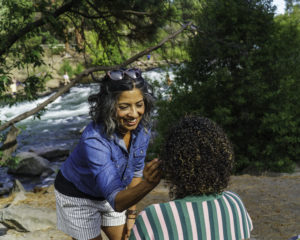 Shop these Ahmazing SALES at BEAUTYCOUNTER
To find clean, green Beauty products, makeup & skincare!
https://www.beautycounter.com/catherinerojo/socials/mNc6K4qeOV0hKxx8KiaA
PURPOSE STONES Crystal Jewelry
Buy ONE get ONE 1/2 OFF all jewelry and pet collars.
SHOP GIFTIFY!!!
Send somebody a LOVE Note this Holiday Season from BEND & brighten their Season!
Or use this Flour Sack BEND Tea Towel to Sustainably WRAP your Presents!!!
Made locally by Boss Babe Samantha Barsky!
https://www.shopgiftify.com/product/happy-holidays-from-bend-set-of-8-note-cards
Perfect Gift for KIDS @ STUDIO CREATES!!!
This fun & festive little box is the perfect holiday activity for you and your family with GREAT savings!! These ornaments are regularly $12 each. You save $3 per ornament with this preorder item before midnight on 11/18. Boxes will be ready for pick up at the studio starting 11/25. Visit our Seasonal Pottery category online to order your box today!
Each Mystery Ornament Box comes with:
Your choice of either 6 or 12 ornaments of assorted shapes and sizes
6 glaze paint colors: red, green, yellow, blue, black & white (return for glaze firing in our kilns)
Brushes & instructions
**This is an online paint at home project SPECIAL only!