The Young Skin Diet 
Science based Recipes & Treatments to Reveal your best skin ever
by Michelle Lee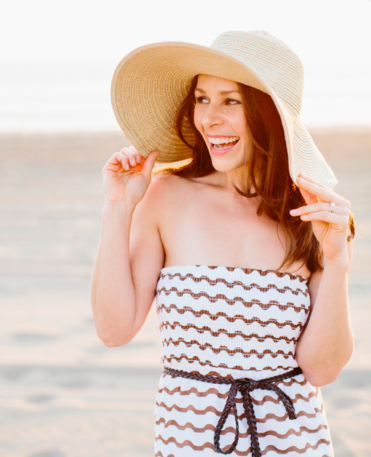 Michelle Lee is author of The Young Skin Diet and Living Luxe Gluten Free, available at Dudley's, West Coast Provisions, and Roundabout Books. Her podcast "Delicious Dishes with Michelle Lee" originally aired on Bend's KLRR morning show. In her spare time, Michelle loves hiking Central Oregon with her dog and visiting local breweries with her family.
No More Dark Spots Oats
1/2 Cup gluten free rolled oats, dry
1 tsp unrefined coconut oil, melted
2 tsp honey
1/4 tsp cinnamon
1/2 tsp Chia Seeds
1/4 Cups Blueberries
2 tsp pomegranate seeds
5-10 walnuts, chopped
Science & Nutrition: 
Blueberries are a natural source of arbutin, a powerful skin lightener effective in reducing skin 
pigmentations & inconsistencies. Arbutin is similar in chemical structure to hydroquinonean active ingredient in many skin lightening creams. 
Photoaging Protection Quinoa & Vegetables with Poached Eggs
2 tsp white wine vinegar 
1 tsp sea salt
2 eggs chilled 
baby romaine lettuce
1/2 Avocado diced
1/2 cup Quinoa, prepared
4 asparagus spears
3 heirloom tomatoes
2 tbsp chopped walnuts
pepper
Turmeric
Extra Virgin Olive Oil
Fill a large, deep non stick skillet with 1 1/2 Inches of water, vinegar & salt. 
While the water heats up, crack the eggs into separate ramekins & set aside.
Once the Vinegar water has heated up, slowly lower the ramekins into the water, 
allowing the eggs to enter the water. Turn off heat, cover and poach for 5 minutes. 
Prepare lettuce leaves in a bowl, add avocado, quinoa, asparagus, tomatoes and walnuts, 
top with eggs and serve. 
Clarifying Lemon Ginger Water 
1 Cup filtered water
fresh squeezed lemon juice
1/4 tsp lemon zest
1 tsp ginger, grated or minced
Bring water to boil, steep ginger for 3 minutes, strain & add lemon juice and zest. 
Lemon gives Vitamin C, Beta Carotene, Flavonoids, limonene, and folic acid to provide the body with antioxidants, antimicrobials, and anti carcinogenic benefits to protect your skin.
Ginger provides anti-inflammatory, antioxidants and improved blood circulation. 
Young Skin Curry Soup
2 tsp. unrefined coconut oil
1/2 cup red onions, chopped
2 cups carrots, peeled & sliced into rounds
1/2 tsp ginger, peeled & grated
1tsp cumin
1/2 tsp coriander
1/2 tsp allspice
1/4 tsp salt
1/4 tsp cinnamon
3 cups vegetable broth
1 cup coconut milk
Heat coconut oil in a large stockpot over medium. Add onion and sauté until 
translucent, add all remaining ingredients and simmer for 2 more minutes, add stock and bring to a boil. Reduce to simmer and cook for 35-45 minutes until carrots are tender, stir in coconut milk, transfer to food processor or blender, pulse until smooth.